See Why The Locals Show Up
Latest News & Other Matters
The latest updates on what is happening at the Cafe and other matters that may or may not matter.
We are not liable for any fake news that may be overheard at certain tables.
2023-24 HOLIDAY HOURS: Thanksgiving Day=CLOSED   Black Friday=OPEN December 25,2023-January 4,2024= CLOSED
Read More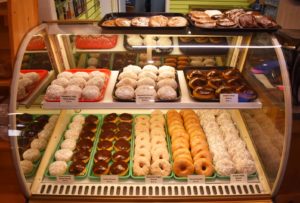 We have some pretty direct reports from certain neighbors of our customers whose cousins had stopped by and purchased some of our donuts. They claimed […]
Read More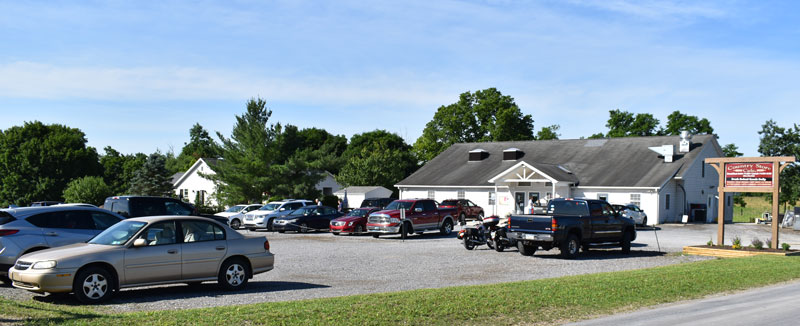 We are a small country cafe and gift shop open Mon - Sat. We serve breakfast 6:30-11:00am and lunch daily, and we bake fresh daily and every Saturday we make fresh donuts.
The Country Store Cafe LLC formerly was Rachel's Country Store. In July 2017 Mark & Irene got involved in the business and in April 2018 the name and ownership was changed. Mark & Irene moved back to Montana in the beginning of 2022, and Jon & Marlena King started running the cafe. Marlena had served as a cook and waitress since 2017.
Come visit us at the Country Store Cafe
Address
6352 McClays Mill Road
Newburg PA 17240
Phone
717-530-9452
Store Hours
Mon-Sat. 6:00 am - 2:30 pm
Cafe Grill hours
Mon-Sat. 6:00 am - 2:30 pm
Closed Sundays
We are:
5 min from Lurgan Greenhouse
5 min from Lantz Hardware
12 min from Shippensburg PA
25 min from Chambersburg PA
57 min from Harrisburg PA
53 min from Breezewood PA
51 min from Hagerstown MD
Special Services Available
Family style dinners available Wednesday and Friday evenings for groups of 25 or more. Call for more details.
For more information call us at 717-530-9452 or use the contact form below.